Party Hire Melbourne Northern Suburbs
By Andrew

|

June 3, 2017
In need of a party equipment rental? Instant Party Hire has everything you need for your special event. All you have to do is call us and we will provide the information you need to make your dream event possible. We are a party hire existing for 10 years around Melbourne and the number one choice of party hire in Melbourne northern suburbs, at Tullamarine, Essendon, Brunswick, Fitzroy, Carlton, North Melbourne, Coburg, Preston, Fawkner and Kingsbury. Location is not an issue to us because we will make sure that no matter how near or far the event is. We will be there to make it extra special, memorable and perfect!
Instant Party Hire has the best team of people who works superbly and gracefully even under pressure. They give their 100% effort and the best of their ability to make the event a success! They are highly trained, skillful, and knowledgeable to answer all your questions about anything related to party hire, equipment, or the event setup.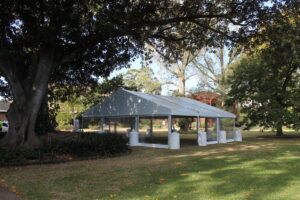 We will make your special day magical and with a wide range of party equipment that we offer, everything is possible. We've got marquee and flooring, food warmers and catering equipment, cutlery, glasses and linen, tables and chairs. If you think you can't find what you are looking for from our list, contact us today to find out how we can be of help to you to make the event a successful one.
Party hire is the solution to all your party or event needs. We can cater to any sized event, doesn't matter whether it is a big function or a small one and the cost is not at all an issue. We can assure you that our party hire packages are affordable and meet all budgets. We also do customised party hire packages to suit your event needs perfectly! With this being said, your event will definitely be something you have always been dreaming of.
With our help, you will find it easy to focus on the important things during the event while we operate behind the scenes. Instant Party Hire is committed to bringing your event to a higher level where guests are relaxed and comfortable so they can have fun and enjoy the event all day or all night long. With the use of our party hire equipment, you can have the peace of mind that everything will run smoothly on the day of the said event. Our staff will oversee everything before the program starts all the way to the end when all the guests have left. We will fix and clean the area like nothing happened. We want to leave the place with an impression that we clean as we go and we don't want to let other people do it.
Our customer service team will give you expert advice and will show you some of our work with events booked in the past.  Whatever the occasion is, go ahead and book with us and we will be happy to assist you to make your function an enjoyable one for all guests.